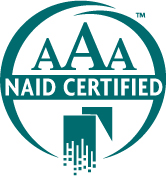 Do you know what happens to your documents when they are sent off-site to be shredded? Is there a privacy breach? Don't lose sleep over it. Have the security of knowing all your confidential documents are securely shredded at your location.
We are
THE LOCAL SHREVEPORT/BOSSIER AND SURROUNDING AREA

shredding company you can trust with your most confidential information.

Give us a call at 318.629.8560 to learn how we can help you, and get started protecting your business today from a costly or damaging privacy breach.